Why Do I Have to Keep Resetting My Router?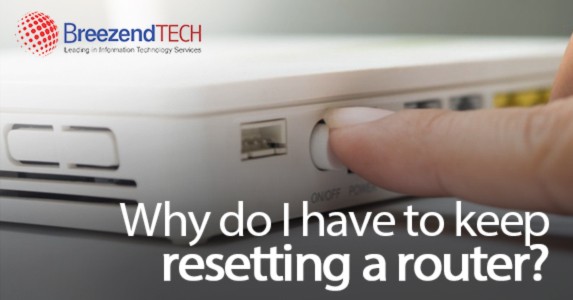 Modern technology, modern problems! With every upcoming gadget in this evolving society, there's always the build-up of the issues and complications. The same is the case with wireless internet routers these days.
This is a commonly occurring problem throughout the universe, and you can't exactly lay down a single solution to eliminate such hurdles.
So what's interrupting your online work! Well, come on, let's deal with it.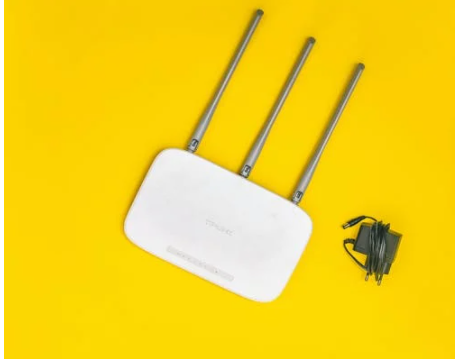 Indeed, you can't devise a solution until you identify a cause. There are numerous possible occurrences that may temporarily deactivate your router.
These possibilities include:
Loose or disconnected cables:
It keeps on happening! As soon as you lose your connection, you must immediately check out for the primary connections with the router instead of showing outrage.
It is highly possible that the primary wire with the electricity supply may have been disconnected. But if this isn't it, then checkout for the ethernet wires. These wires connected to the router loosens quite often.
Even if you call your network provider, he'll first ask you to recheck these connections.
Overheating:
Excessive usage causes any device to overheat and overburdens it in the case of lots of downloads and data processing. Precisely the same happens with your wireless routers.
The overheating and overloading of routers certainly create havoc. They may go off or behave in a rather annoying way. In such a situation, you can anticipate the connection cut-off with your device. Therefore, this problem needs brilliant tackling.
The very first thing you can do is reboot your device. But this will temporarily solve the issue.
To avoid the continuous resetting of the router, you must ensure that the router is placed somewhere in the properly-ventilated section of your house.
Other than this, try minimizing the devices connected to a single router. Or else, purchasing a new one will instead be the best option.
MAC address cutback:
MAC address enables the communication between devices by providing a secure pathway. Alongside it, MAC addresses prevent illegal network access.
A router with MAC address filtering turned on may create an issue. It may happen that your device's MAC address is not included in the list of the addresses that are allowed to access the network.
Thus, it is necessary to ensure that your MAC address filter is turned off or your device's MAC address is included is accessible by the router. In such regards, availing of a router configuration service will be the best option.
Mismatched wifi security settings:
Another cause of fluctuating wifi signals is the conflicting security features between the router and the device. Until the settings of the router and the device aren't precisely assigned, there is no chance of establishing a smooth connection.
To kick aside such occurrences, first of all, check the network mode. The network mode you opt for will only be compatible with the devices with the same network mode rather than an old one or others.
Therefore, to completely eliminate this issue, it'll be better to enable a mixed-mode.
One more way to overcome this mismatch issue is by verifying that the security mode of all the devices and routers within one local network is identical.
And lastly, it'll be ensured that all the devices joining the network are using a specific security code. This can be done to ensure that no outsider can connect to your network, eventually lowering the wifi speed and performance.
Router limitations:
Wifi signals are radio signals that are limited to a particular range of areas.  Your device may not be able to receive the appropriate strength of signals due to multiple factors.
For instance, opening a microwave oven may lead to interference between signals, or even other devices in your area may interrupt the wifi signals from your router.
This issue has to be adhered to professionally. Therefore, the router configuration service will help you change the wifi channel number on the router. In case any other alterations are required, our services staff will adjust them.
Hardware defects:
Hardware does require a replacement or repair after use of a reasonable period. These electronic devices can go off due to numerous reasons. It could be a sudden power outage or can be an excessive flow of current.
The faulty circuit of a router can no more help you out in solving network issues.
To deal with the defects, you can either look for a repair or may go for a newer one. In both such cases, tech support will help you decide how to go about in such a situation.
FAQs:
Qs: Is it okay to unplug the router every night?
It's pretty standard that people keep their routers open 24 hours a day. However, turning it off during the time of non-consumption, preferably during the night hours, can really help in dealing with the connectivity and network issues.
Qs: What to do if the router keeps disconnecting?
First of all, go through your device and look for any issues. If there aren't any, then it's undoubtedly your router that's raising the problems.
Out here, you may need to update the router firmware. It'll be better to avail of tech support so that the issue can be permanently resolved.
Qs: What happens when I press the reset button on my router?
Pressing the reset button will wipe all of your customized settings. You'll have to reset your password, usernames as everything is set back to default.
Conclusion:
Continuous resetting of the router is undoubtedly followed by a solid reason. In any case where such an issue arises, then do try looking for the causes already mentioned earlier. 
Moreover, trusting our router configuration services will surely end your struggle with handling a router.