Seven Key Reasons Why Businesses Should Upgrade To Windows 11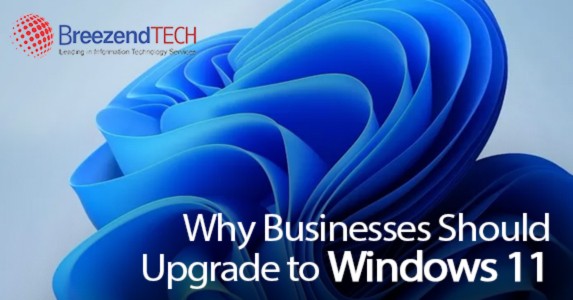 Are you still considering what the best time to update the OS of your business is? From an owner's perspective, we understand that teamwork and security are your primary concerns. The new version of Windows has its perks, and going through a thorough guide can help you decide better.
If you wish for a safe and remote working environment and expanding operations, you need a version that can maximize productivity because there's no time to waste! Let us give you a tour of why Windows 11 update is a need for your business. 
#1 What's Good About the New OS?
As a business owner, smoother streamlining of operations should be your essential concern. The new upgrade in Windows is undoubtedly something that makes businesses curious. The latest Windows 11 download is more smooth at work and won't make you lag when multitasking.
With improved and faster booting times and easy enrolment of devices in bulk, you can save both time and energy at work. It takes just 2 minutes to join Windows devices to Azure and Intune. Moreover, with Windows Autopilot, businesses can use cloud computing to send devices directly to the employee.
Such features are certainly a bit heavy for some businesses to install, given the system requirements. However, for mid-sized organizations, the upgrade in the system will only result in boosted profits and easy expansion.
The new OS also facilitates the users with Windows Hello for business, an application and setup made for streamlining business operations. 
#2 A Safe Working Environment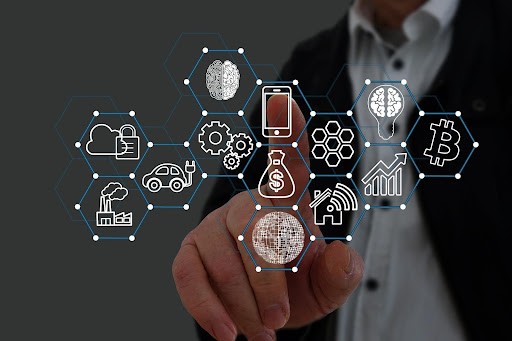 Windows 11 offers a higher level of safety to business data and personal stuff with added layers of security. If you're wondering, is it safe to upgrade to Windows 11, let us guide you through.
1. Hardware-Based Isolation:
This feature demands Windows 11 requirements but offers a safer working space to your employees. Hardware-based isolation was also a key feature of Windows 10 and has taken an advanced turn in Windows 11. This system ensures the safe start-up of the OS and protects your business materials like the Windows Hello biometric stack and TPM (Trusted Platform Module).
2. Cloud security:
In the new windows 11, you get extra cloud levels that ensure security better than Windows 10. Cloud service isn't only a storage mechanism but also part of the desktop operating system. You cal also save screen layouts with the cloud service.
3. Other additional features:
The new windows 11 download offers two-factor authentication and password replacement in the "Hello for Business" app. Moreover, security issues are made impossible with solid encryption, virtualization-based security, and improved malware protection! 
#3 Are You an O365 User?
Microsoft Teams is by default the communication app in windows 11. This feature is a new one for the users because Teams seems to be a replacement for Skype. We see it as a green light for business organizations that use Microsoft Office 365.
If you're an O365 user, you get an edge using the new Windows version and will undoubtedly benefit from this blend. 
#4 These System Requirements Are Ideal for Businesses
Many users feel that the requirements are a bit heavy to install and spending on the new windows for a new UI isn't worth it.
It's not wrong for a newly started business to avoid a mess of upgrading the system for the new windows 11 download. However, for organizations that aim for expansion and smooth planning, this deal is a good one.
All you need to check is a 4GB RAM and 1GHz+64-bit dual-core CPU. For better utilization of this update, you may need to check built-in Hypervisor Code Integrity. Some of these specs are a part of Windows 10 requisites as well.
#5 Predictable Updates
Update times is one area where the developers seem to be working for quite an amount of time. Windows 10 had many updates throughout the year. These updates appeared to be a good sign but proved business planning difficult. Windows 11 promises one update in a year for its users. 
#6 Smoother User Interface
The new Snapping Feature and desktop settings are by far the most different factors about Windows 11. The taskbar and search panel positionings have changed with the taskbar in the middle of the screen. Multitasking is also made easier by the snapping facility, whereby you can choose the layout of the multiple windows you select.
While these changes are significant, they make the question "Should I upgrade to windows 11 now" even more hectic! Many businesses wonder if these are the only pros they get from the whole new OS. We recommend that UI isn't the only good thing about Windows 11, and thus, you deserve this new version for the sake of productivity rather than looks. 
#7 Remote and Flexible Use for Your Employees
This version is fantastic in terms of neat multitasking, mapping network shares, and remote working facility. You can easily switch between devices and resume work at home exactly where you paused at the office. Working from home is easier than ever, and you can always keep an eye on employees.
Typing and editing documents are made easy by improved auto-punctuation, a fluent searching system. Moreover, android applications are also easily accessible with Windows 11 download. Thus, if you're not comfortable with handing MS spreadsheets, feel free!
In conclusion, we advise that you first make a list of all the improvements you feel your organization needs to work more productively. If the needs are satisfied by the updates in this new version, the cost you're paying isn't a significant matter. After all, it is an investment rather than an expense.