Where Can I Get My Printer Repaired?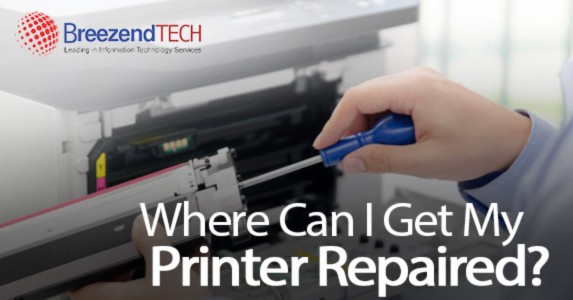 Nothing in the world is there to last forever. You can never be precise in predicting the life of any object that exists on the surface of the earth. The printer is just an example of an electronic device that is also subjected to various uncertainties.
Therefore, it's really essential to have the best printer repairing services to cope up with any accidents before it becomes inevitable that the printer can't operate more.
A lot of issues arise with printers. It can be the unresponsiveness of the printer, the paper jam, the bad print quality, or any other issues. No matter which problem you want to deal with, a professional printer technician is the only way of getting it done correctly.
Avoiding printer repairs?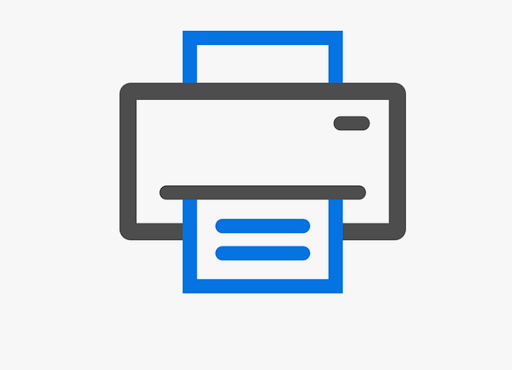 Printers are designed to work at a specific limit. Overusing it and producing much more prints than what the machine is designed for indeed makes the printer prone to more errors than usual.
Secondly, printers do need continuous maintenance to function to their maximum capability. Simple things that you can do is:
Keep the machine clean and dust-free.
Feed the paper one by one in the correct orientation so that there are no paper jams. 
Keep your eatables away from the printers.
Treat the machine gently by carrying out the required processes in a likable way.
Repair inevitable!
Sometimes, carelessness makes the printer repairs inevitable, but as an electronic device, you can expect such situations at any time, and it can be frequent.
If your efforts to get the printer right go in vain, then you'll surely need to opt for a reputable printing repair service. `Therefore, you'll need to be mindful of the above following factors.
Look for Experience!
Nothing matters a lot more than experience. Judging the fault is never easy. A one who has been providing services for an extended period will indeed be the best option.
Moreover, it even matters a lot when it comes to office printers, those copiers related to some organizations, etc. that's because you can't invest in printers every time and search for different services each time any occasional error occurs.
Breezeandtech is an IT support company that has been offering printer repairing services for about seven years. Thus, this much experience will surely be more than enough for its technicians to resolve intricate issues with skill.
A Verified Company!
Before hiring a technician, you must confirm whether a particular company is certified or not. Only a reliable company can provide you with desired services.
You must inquire about the company's certification and employees. Furthermore, clear all your doubts by further questioning and by doing some research work about the specific printer error and the company's services. Else you might end up with more distortion.
Review checking:
Those who have already availed of the services of a particular company can guide you much better than anybody. You can take the opinions of your friends or anyone who is more into this printer repairing field.
And one of the easiest ways to know more about the company is by going through the reviews of the clients who have already trusted the company with their printers.
Additionally, you can go through the company's social media handles and access more information concerning the company-client bond. If all feels satisfactory, then you must proceed ahead.
Time taken!
A quick resumption of work is what everybody looks for. Hiring an adept technician means that the repair is completed within time and without any possibility of further complaints.
You can ask about time and the guarantee the technician provides before handedly so that you can argue in case the already assigned targets are not fulfilled.
FAQs: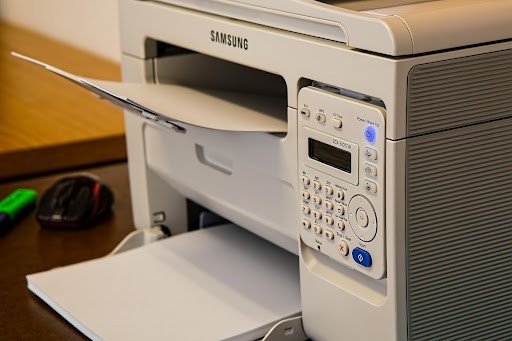 Qs: Is it worth repairing a home printer?
It depends upon what the repair is about and mainly about the cost it takes. It is recommended not to repair if it costs you about 50-75 per cent of the newer printer's cost. But then also be vigilant because it's a fact old is gold!
Qs: Is it worth it to replace the drum in the printer?
It may become necessary to change the drum of your printer when the print quality of your printer becomes nil. You can further assure yourself to change by trying another toner.
Nowadays, the printer itself alerts you by turning on the light. In many cases, the further operation is paused until you do so.  
Qs: How often do printers need to be serviced?
It's always good to keep updating your devices. Do update your printers just the way you are curious to update your applications on every new upcoming.
Replacing the printer kit every couple of years will enhance the performance of your printer and will surely guard it against faults and errors.
Conclusion:
The answer to a ubiquitous question from "where can I get my printer repaired" is quite clear. What you need to look for is the already mentioned qualities of an IT support company.
You may find a lot many printer repairing service providers, but not all can show such skills as those we choose based upon some criteria. Therefore, there's no need to haste.